Setup the directory where results are stored.
Load the ATAC counts to create the tibble needed as CONGAS+ input
With the multiome assay, the feature files provided by CellRanger contains already a mapping between gene names and coordinates. Let's read this file As an alternative, when such file not not readily available, users can exploit BiomaRt.
In case the gene coordinates are not readily available, you can exploit Biomart:
Create the RNA and ATAC tibble required by CONGAS+ We first create for ATAC a dataframe with the paks coordinates
Apply some basic filters on known genes
Read chromosome arm coordinated that will be used as segment breakpoints
Now init the CONGAS+ object The init function has a paramter , which is a flag that either enables or disables the multiome mode. This mode makes the inference for the RNA and ATAC correspodning cells
Now plot the number of nonzero cells vs the number of peaks per segment, to help identify a threshold for filtering segments.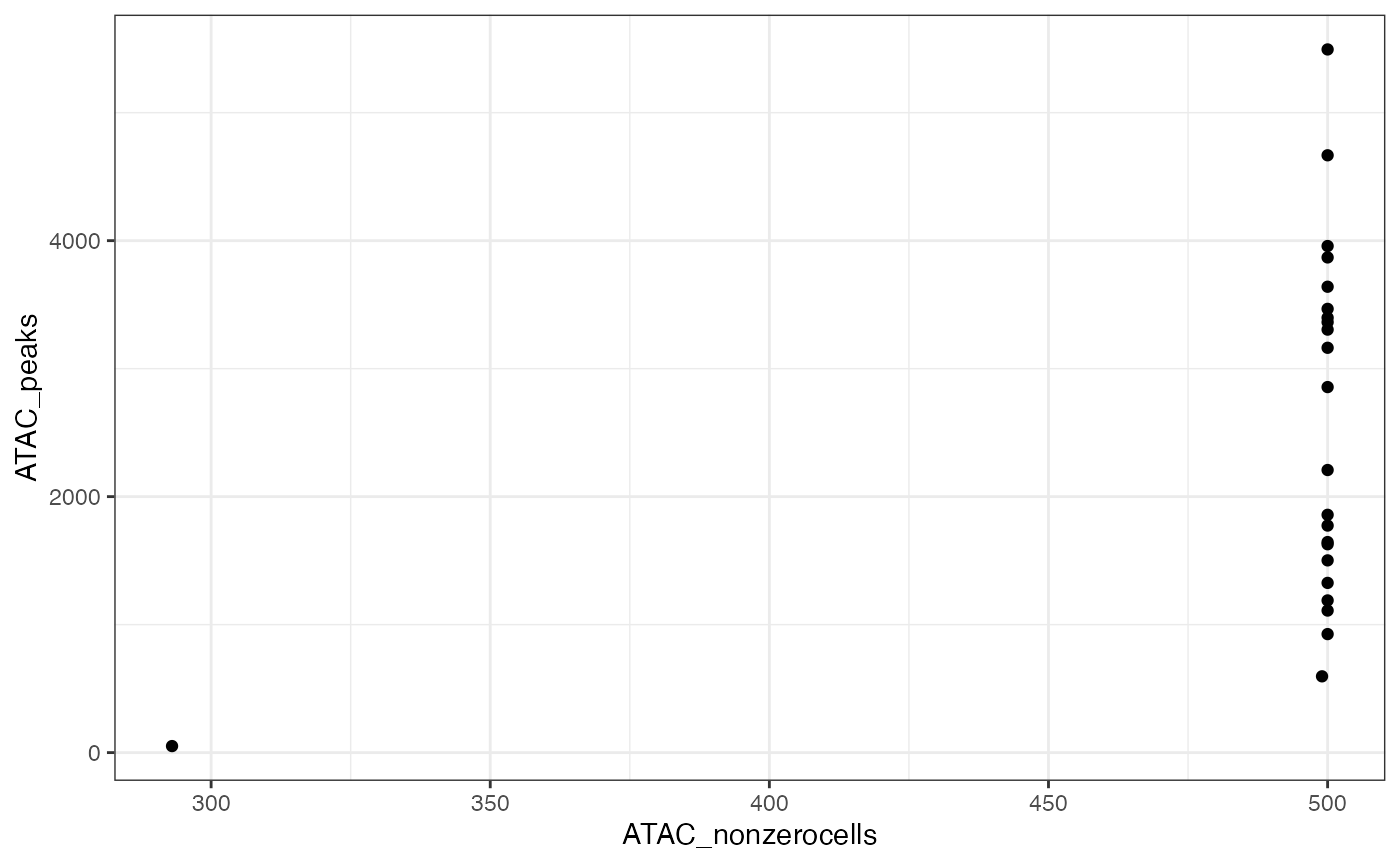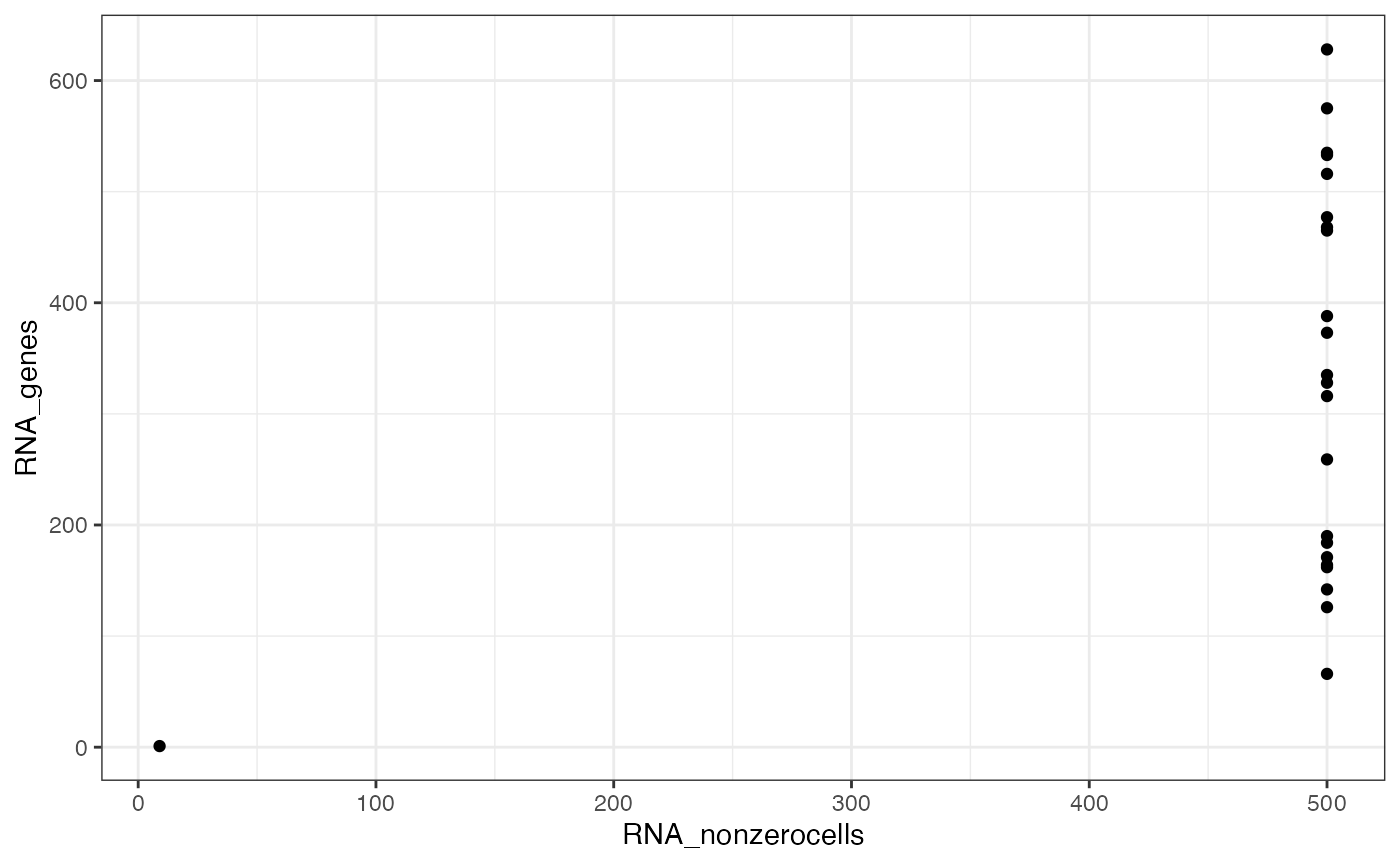 Generate plots to check out the data distribution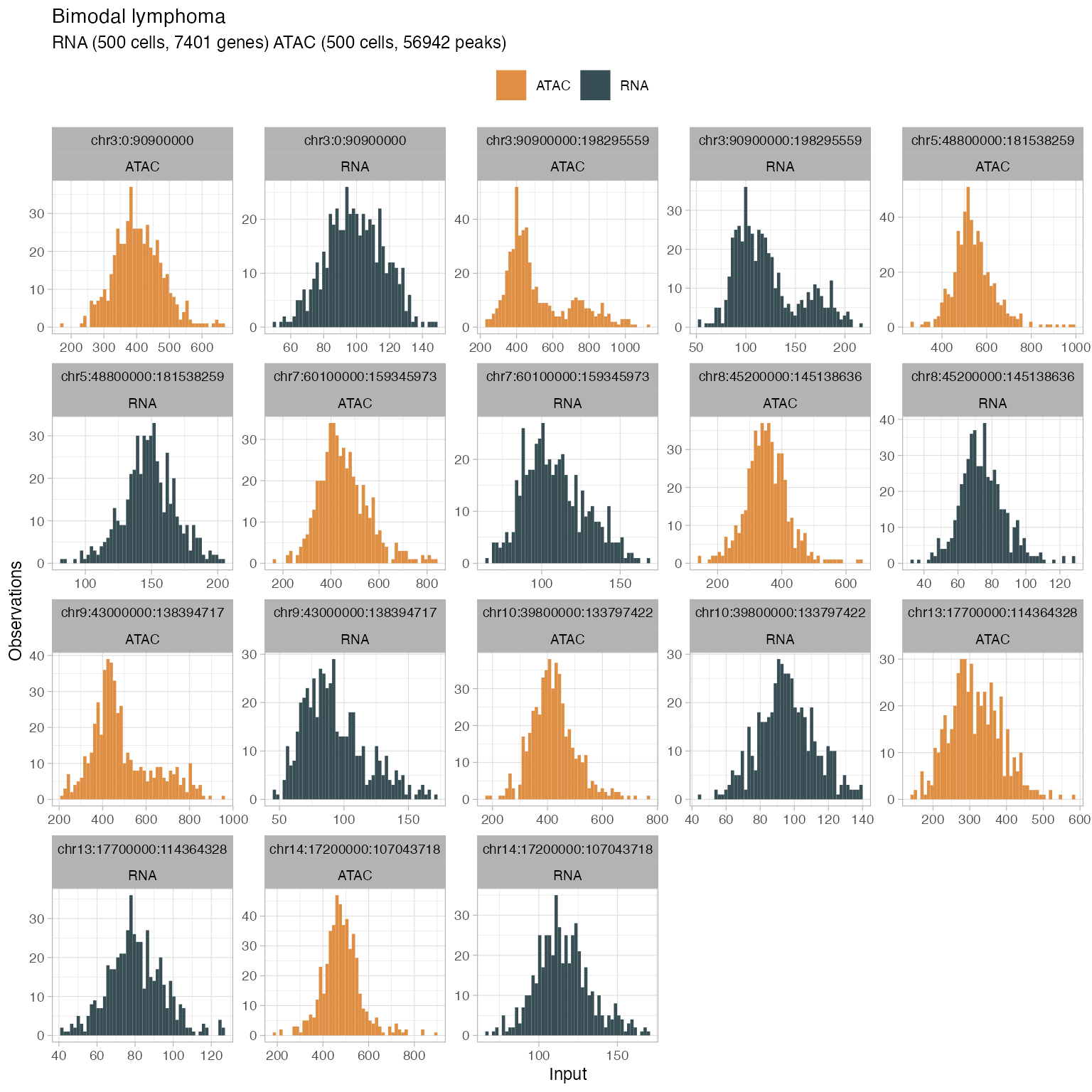 Add metadata to annotate the counts distributions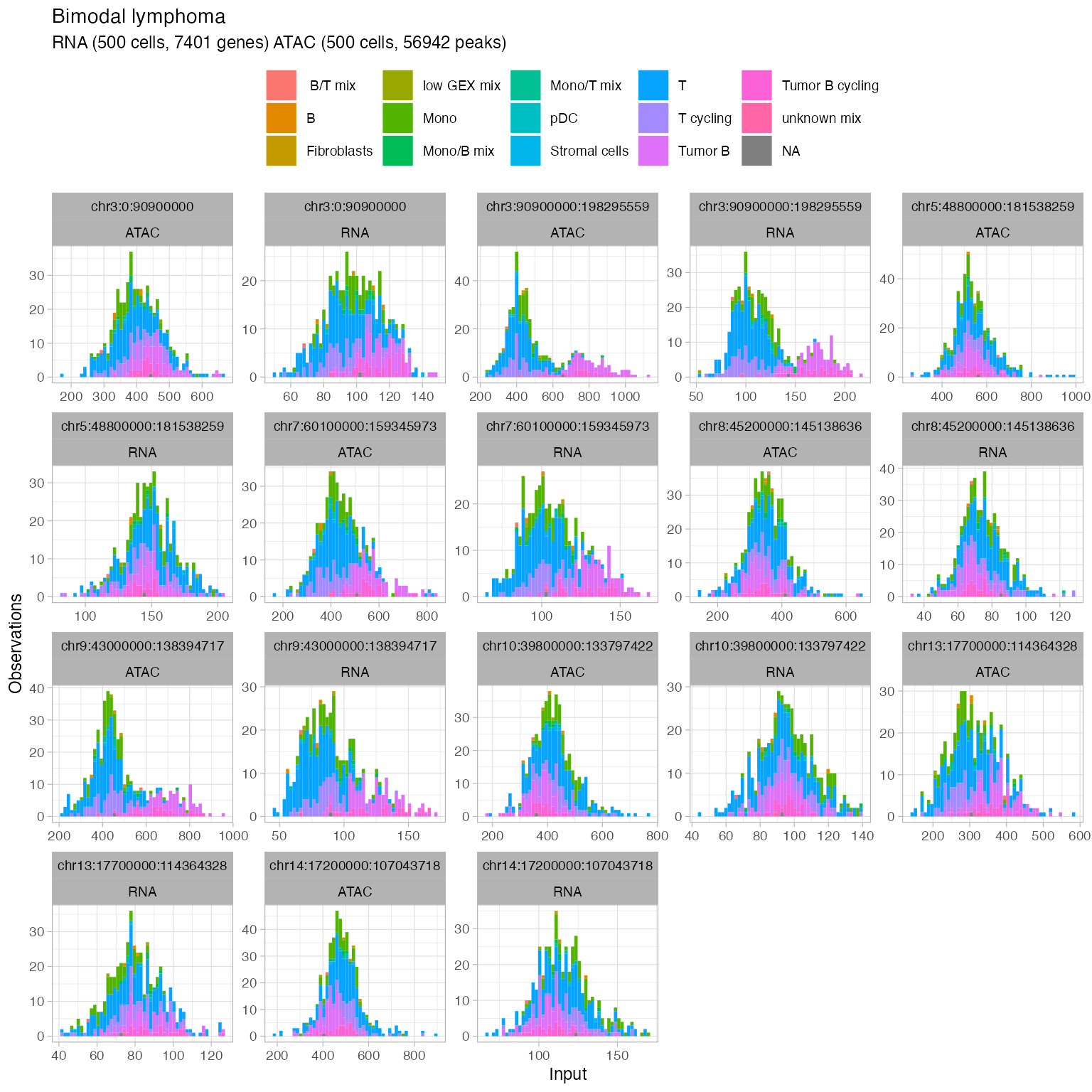 To reduce the paramter search space dimensions and subsequently decreasing the computational complecity of CONGAS+ inference, users can optionally decide to perform a preliminary step of segment filtering, which consists in running CONGAS+ inference independently on each segment, varying the number of clusters from 1 to 3 and finally keeping only those segments in which the otpimal number of clusters selected by BIC is higher than 1.
This step is implemented in the fuction segments_selector_congas, which return the filtered CONGAS+ object.
Fitting uses reticulate to interface with the Python CONGAS package, which implements the models in Pyro. In case R does not find a anaconda environment with CONGAS+ python version installed, it will automatically create a r-reticulate environment and install CONGAS+ within that environment.
Now we can run CONGAS+ parameters inference on the final filtered object. We first fir hyperparameters values from the current data, and then we fit the model.
The new object has more information.
You can get the information regarding model selection metrics